Posts for tag: veneers
By Browell & Murphy
June 14, 2021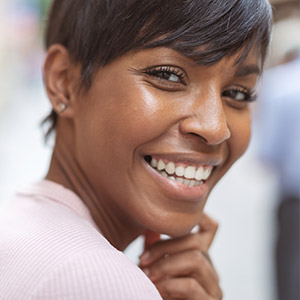 Dental veneers are a popular way to improve teeth with chips, stains, gaps or other defects. They're typically made of dental porcelain, ceramic-like materials prized for their ability to mimic the texture, color and translucency of natural teeth.
But dental porcelain doesn't come in one form—a dentist can utilize variations of it to better match a patient's need. For example, one patient may need a porcelain with added strength, while another may need one that provides better coverage of underlying discoloration.
The foundational materials for veneer porcelain are glass ceramics. Also used for crowns, glass ceramics have been the preferred choice of dentists for some time to achieve life-like results. In terms of veneers, dental technicians first mix the powdered form of the porcelain with water to create a paste. They then use the paste to build up the body of a veneer layer by layer.
But while the high degree of silica (glass) in this type of porcelain best resembles the translucence of natural teeth, early forms of it lacked strength. This changed in the 1990s when technicians began adding a material called leucite to the ceramic mixture that enhanced its strength and durability.
Today, you'll also find lithium disilicate used, which is twice as strong as leucite and is quite useful when creating thinner veneers. Both of these strength materials can be pressed and milled into shape, which helps achieve a more accurate fit. Along with the underlying glass ceramic, the result is a veneer that's both durable and incredibly life-like.
Although today's porcelain veneers are far superior in durability than earlier forms, they can be damaged when biting down on hard objects. To make sure your veneers last as long as possible, you should avoid biting down directly on hard-skinned fruit, or using your veneered teeth to crack nuts or crunch ice (or any other teeth, for that matter).
But with proper care, today's veneers have exceptional longevity. And, thanks to the superior dental materials that compose them, they'll look great for years.
If you would like more information on dental veneers, please contact us or schedule an appointment for a consultation. You can also learn more about this topic by reading the Dear Doctor magazine article "Porcelain Veneers: Your Smile—Better Than Ever."
By Browell & Murphy
March 06, 2021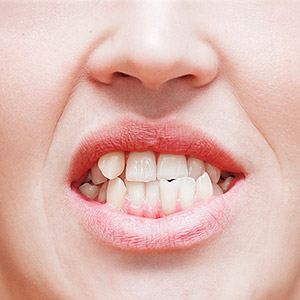 Teenagers can have the same smile-disrupting tooth flaws as adults. But not all cosmetic treatments available to adults are appropriate for teenagers—at least not until they get a little older. Dental veneers fall into that category.
A veneer is a thin porcelain shell custom-made by a dental lab, and bonded by a dentist to the face of a tooth to mask chips, stains, gaps or other imperfections. Because they're less invasive than other measures, veneers are highly popular as a cosmetic dental solution. They do, however, usually require some enamel removal so that they'll appear more natural.
This enamel removal typically won't impact an adult tooth other than it permanently requires it to have veneers or other restorations after alteration. But there is a risk of damage to a teenager's tooth, which hasn't fully developed.
Adolescent teeth usually have a larger pulp chamber (filled with an intricate network of nerves and blood vessels) than adult teeth. And because the enamel and dentin layers may not yet be fully developed, the pulp is much nearer to the tooth's surface.
We must be very careful then in removing enamel and dentin for veneers or we may penetrate the pulp and risk damaging it. Alternatively, there is the possibility of no-prep veneers which are very conservative but often are unable to be done because of the need to often remove tooth structure to make the veneers look natural.
Another cosmetic problem can occur if we place veneers on a patient's teeth whose jaws and mouth structures are still growing. Eventually, the gums could recede and an unsightly gap form between the veneer and the adjacent natural tooth.
Fortunately, there are other techniques we can use to improve a tooth's appearance. Mild chipping can be repaired by bonding composite resin material to the tooth. Some forms of staining may be overcome with teeth whitening. These and other methods can address a teenager's smile appearance until their teeth are mature enough for veneers.
Whether or not a tooth is ready for veneers will depend on its level of development, something that can often be ascertained with x-rays or other diagnostic methods. And if a tooth has already undergone a root canal treatment, there isn't as much concern. In the meantime, though, it may be better for your teen to wait on veneers and try other techniques to enhance their smile.
If you would like more information on dental restoration for teenagers, please contact us or schedule an appointment for a consultation. You can also learn more about this topic by reading the Dear Doctor magazine article "Veneers for Teenagers."
By Browell & Murphy
March 30, 2017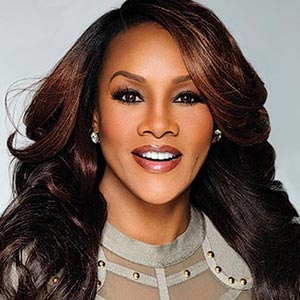 What's an actor's most important feature? According to Vivica A. Fox, whose most recent big-screen role was in Independence Day: Resurgence, it's what you see right up front.
"On screen, your smile and your eyes are the most inviting things that bring the audience in" she said. "Especially if you play the hot chick."
But like lots of people, Vivica reached a point where she felt her smile needed a little help in order to look its best. That's when she turned to a popular cosmetic dental treatment.
"I got veneers years ago," Ms. Fox told Dear Doctor magazine in a recent interview, "just because I had some gapping that probably only I noticed."
What exactly are dental veneers? Essentially, they are thin shells of lustrous porcelain that are permanently attached to the front surfaces of the teeth. Tough, lifelike and stain-resistant, they can cover up a number of defects in your smile — including stains, chips, cracks, and even minor spacing irregularities like the ones Vivica had.
Veneers have become the treatment of choice for Hollywood celebs — and lots of regular folks too — for many reasons. Unlike some treatments that can take many months, it takes just a few appointments to have veneers placed on your teeth. Because they are custom made just for you, they allow you to decide how bright you want your smile to be: anywhere from a natural pearly hue to a brilliant "Hollywood white." Best of all, they are easy to maintain, and can last for many years with only routine care.
To place traditional veneers, it's necessary to prepare the tooth by removing a small amount (a millimeter or two) of its enamel surface. This keeps it from feeling too big — but it also means the treatment can't be reversed, so once you get veneers, you'll always have them. In certain situations, "no-prep" or minimal-prep veneers, which require little or no removal of tooth enamel, may be an option for some people.
Veneers aren't the only way to create a better smile: Teeth whitening, crowns or orthodontic work may also be an alternative. But for many, veneers are the preferred option. What does Vivica think of hers?
"I love my veneers!" she declared, noting that they have held up well for over a decade.
For more information about veneers, please contact us or schedule an appointment for a consultation.