Posts for tag: partial denture
By Browell & Murphy
January 25, 2021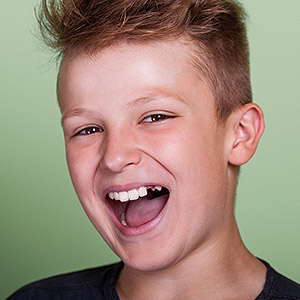 While anyone can lose a permanent tooth, the cause often varies by age group. Adults usually lose their teeth to disease, while those under twenty lose a tooth to accidents.
For adults, a dental implant is usually the best way to replace a missing tooth. Teenagers and younger, on the other hand, must wait to get implants until their jaws fully develop. An implant placed on an immature jaw will eventually look and feel out of place.
For most, their jaws won't reach full maturity until their early twenties. Even so, they still have a couple of good options for restoring their smiles in the meantime, albeit temporarily.
One is a removable partial denture or RPD, a device with the replacement prosthetic (false) tooth or teeth set in a gum-colored acrylic base. Of the various types of RPDs, most teenagers do well with a rigid but lightweight version called a "flipper," called so because it can be flipped in and out of place with the tongue.
These RPDs are affordable, their fit easily adjusted, and they make cleaning the rest of the teeth easier. But they can break while biting down hard and—because they're dentures—aren't always well accepted among teenagers.
The other option is a bonded bridge. Unlike a traditional bridge secured with crowns cemented to natural teeth, a bonded bridge uses a strip of dental material affixed to the back of the prosthetic tooth with the ends of the strip extending outward horizontally. With the prosthetic tooth inserted into the empty space, these extended ends are bonded to the backs of the natural teeth on either side.
Though not as secure as a traditional bridge, a bonded bridge is more aesthetic and comfortable than an RPG. On the other hand, patients who have a deep bite or a teeth-grinding habit, both of which can generate abnormally high biting forces, run a higher risk of damaging the bridge. A bridge can also make hygiene tasks difficult and time-consuming, requiring a high degree of self-discipline from the patient.
Whichever you choose, both options can effectively replace a teenager's missing tooth while waiting for dental implants. Although temporary, they can make the long wait time for a teenager more bearable.
If you would like more information on restorations for children and teens, please contact us or schedule an appointment for a consultation.
By Browell & Murphy - Andover Dental Group LLC
April 09, 2015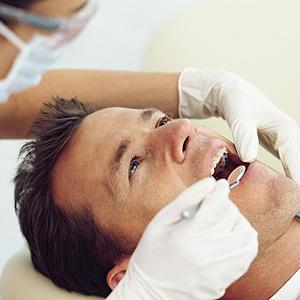 Considering the costs, many people view replacing a back tooth as less important than a more visible front tooth. They're rarely seen, so who will notice?
You might, eventually. A missing back tooth can set off a chain reaction of problems that can affect your overall dental health. Besides playing an important role in chewing food, back teeth also redistribute most of the chewing force away from the front teeth. Their absence can also affect the bite: adjacent teeth to the missing one will tend to migrate toward the open space, causing them to tip and rotate into an improper position. This can cause an increase in tooth mobility, excessive wear and erosion, and endanger their survival in the long run.
To avoid these and other problems you should consider some form of replacement. Most dentists prefer a dental implant for its life-like appearance and durability, and because its titanium post has a natural affinity with bone. Bone cells will grow around and permanently adhere to the implant, which may stop and even reverse bone loss in some cases.
Implants, though, require a certain amount of bone structure initially to anchor and position properly. If you have inadequate bone and don't want to bone graft the area, the next best option is a fixed bridge, in which the missing tooth is replaced with an artificial crown known as a pontic. The pontic is fused between two support crowns that are permanently affixed to the natural teeth on either side of the missing tooth (also known as abutments). While fixed bridges restore function and inhibit tooth migration, they require the natural tooth supporting the bridge to be reduced to accommodate the crowns placed on them. This permanently alters them and places them at higher risk for future nerve damage, gum disease and decay.
One final option is a removable partial denture (RPD). Although RPDs restore function and improve appearance, their movement within the mouth may place additional stress on the teeth that hold them in place. This movement over time could damage or loosen them.
We can discuss which option is best for you after a complete dental exam. The important thing, though, is to replace the back tooth as soon as possible — doing nothing could cost you much more in the long run.
If you would like more information on tooth replacement, please contact us or schedule an appointment for a consultation. You can also learn more about this topic by reading the Dear Doctor magazine article "Replacing Back Teeth."