Posts for tag: oral cancer
By Browell & Murphy
April 06, 2019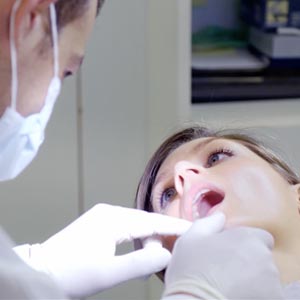 This month marks the 20th annual observance of Oral Cancer Awareness Month. Last year, over 50,000 people in the US were diagnosed with oral cancer, and over 10,000 people died from the disease. The 5-year survival rate for oral cancer is only around 57%, making it more deadly than many other types of cancer. But if oral cancer is caught and treated early, the 5-year survival rate jumps to over 80%. This is one reason why regular dental checkups are so important—we can be your best ally in detecting oral cancer in its early stages.
Oral cancer is particularly dangerous because it often develops without pain or obvious symptoms. Early detection greatly improves the chances of successful treatment, but signs of the disease frequently go unnoticed until the cancer is advanced. Fortunately, dentists and dental hygienists are trained to recognize signs of oral cancer in the early stages, when it is most treatable. Oral cancer can appear on any surface of the mouth and throat, with the tongue being the most common site, particularly along the sides, followed by the floor of the mouth. As part of a regular dental exam, we examine these surfaces for even subtle signs of the disease.
Screenings performed at the dental office are the best way to detect oral cancer, but between dental visits it's a good idea to check your own mouth for any of the following: white or red patches, lumps, hard spots, spots that bleed easily or sores that don't heal. Let us know if any of these symptoms don't go away on their own within two or three weeks.
Using tobacco in any form is a major risk factor for oral cancer, especially in combination with alcohol consumption. Although the majority of people diagnosed with oral cancer are over age 55, the fastest growing segment of new diagnoses are among young people due to the rise in cases of sexually transmitted human papillomavirus (HPV) in young adults.
A routine dental visit can do much more than preventing and treating tooth decay and gum disease—it might even save your life! If you have questions about oral cancer or are concerned about possible symptoms, call us as soon as possible to schedule an appointment for a consultation.
By Browell & Murphy - Andover Dental Group LLC
December 04, 2014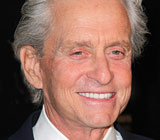 Actor Michael Douglas shocked TV audiences across the country when he announced on the David Letterman Show in 2010 that he has stage IV oral cancer. Fortunately, the cancer had not spread and his radiation and chemotherapy treatments were successful. This year, Douglas teamed up with the Oral Cancer Foundation to warn others about the dangers of the disease and the importance of early detection. In particular, he wants younger people to know that even if they don't smoke and drink a lot, as he admitted to Letterman that he did, they are still at risk.
As Douglas states in a PSA he made with the foundation, "the fastest growing segment of the people developing oral cancers are young, non smokers." That's due to a strain of the Human Papilloma Virus known as HPV16 that can be transmitted through oral sex. So it's important to avoid risky sexual behaviors and to be screened regularly for this devastating disease that claims one life every hour in the U.S., according to the Oral Cancer Foundation.
An oral cancer screening is a simple visual and tactile exam done right here at the dental office. We will feel your neck for lumps and inspect your lips and all inside surfaces of the mouth, including the back of your throat, for any suspicious signs. If any are found, a biopsy (laboratory analysis of a tissue sample) can be ordered.
Most oral cancers are "squamous" (small scale-shaped) cell carcinomas that occur in the lining of the mouth and are often preceded by recognizable changes (lesions) of the oral membranes. White or red patches begin to form in the pre-cancerous stage, and as the cancer develops, a non-healing ulcer may appear. If you notice any such changes in your mouth, please let us know.
Michael Douglas ends his PSA with the following plea: "So please, the next time you visit your dentist or your medical doctor, ask for this simple screening. Finding oral cancer in its earliest stages may save your life." We agree, which is why we always perform this screening during your regular dental check-up. If it's been a while since your last appointment, please come in and see us.
If you would like more information about oral cancer, please contact us or schedule an appointment for a consultation. You can learn more about the disease in the Dear Doctor magazine article "Oral Cancer."
By Browell & Murphy - Andover Dental Group LLC
August 25, 2014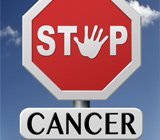 Baseball legend Babe Ruth, President Ulysses S. Grant and George Harrison of the Beatles — these three notable people from different backgrounds and historical eras have a sad commonality — they all died from oral cancer. They are a reminder that regardless of one's wealth or fame, no one is immune from oral cancer and its deadly effects.
Like other cancers, oral cancer is characterized by abnormal cell growth capable of spreading into nearby tissue or other parts of the body. Although oral cancer accounts for less than 3% of all occurring cancers, it's among the most deadly: only 58% of oral cancer patients survive five years after treatment. This is mostly due to the difficulty of detecting oral cancer in its early stages; in fact, 30% of oral cancers have already spread (metastasized) when they're finally diagnosed.
Early detection through careful monitoring is the best strategy for defeating oral cancer. If you have a predisposing factor like a family history of oral cancer, then regular screenings during dental checkups are a must. During an exam we may be able to detect abnormalities (like unusual white spots on the gums or jaws) that may signal a cancer in a pre-cancerous or early stage. You also should be on the lookout for a persistent sore throat or hoarseness, lingering mouth pain, a painless lump in the mouth or on the neck, or ear pain on only one side.
There are also conditions or behaviors that may increase your risk for oral cancer, like using tobacco (both smoke and smokeless) or consuming alcohol. If you use tobacco you should consider quitting it altogether; you should consider cutting back on alcohol consumption if you're a moderate to heavy drinker. You should also avoid sexual behaviors that increase your chances of viral infection — research has found a link between oral cancer and the viral infection caused by the sexually-transmitted human papilloma virus (HPV 16).
Improving your nutrition can also reduce your cancer risk. A diet rich in fresh fruits and vegetables supplies the body with cancer-fighting nutrients, including antioxidants that protect cells from damage caused by carcinogens. Studies have shown this kind of diet consistently lowers the risk of oral and throat cancer, as well as cancers of the esophagus, breast, prostate, lung and colon.
If you would like more information on oral cancer, please contact us or schedule an appointment for a consultation. You can also learn more about this topic by reading the Dear Doctor magazine article "Oral Cancer."