Posts for: October, 2020
By Browell & Murphy
October 17, 2020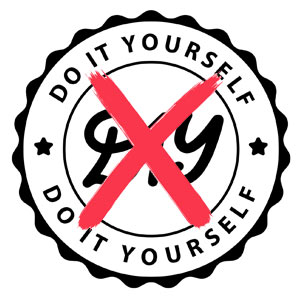 Do-It-Yourself (DIY) is a deeply held American trait for building, renovating or repairing things without the services of a professional. The Internet has only made this tradition easier: There are scores of videos showing people how to do things on their own like build a deck, fix a dryer or bake an award-winning soufflé.
But some things are best left to the experts, which if you tried to do using too little knowledge or a lot less training could turn out disastrous. A prime example is becoming your own orthodontist and using dubious home methods to straighten your teeth. If that sounds preposterous, the American Association of Orthodontists recently reported it does happen, with one in ten of their members saying they have treated patients who attempted their own smile-straightening projects.
Often found on social media, these methods usually involve household items like rubber bands or dental floss to straighten teeth. Like other forms of DIY, the object is to save money. In the end, though, these self-orthodontic methods could result in dental damage that could cost much more to repair (if indeed it's repairable) than what might have been spent with professional orthodontics in the first place.
Utilizing extensive training, experience and artistry, orthodontists work with the mouth's natural ability to move teeth in a precise manner for a planned outcome. They carefully consider each individual patient's jaw and facial structures, along with the severity and complexity of their bite problem, as they design and implement a treatment plan involving braces, clear aligners or other orthodontic appliances.
A rigged homemade device to move teeth can't adequately take these factors into account. As a result, you may be risking permanent gum and bone damage—and you may even lose teeth in the process. Even if repairable, such damage could require oral surgery, cosmetic dentistry or more extensive orthodontic procedures.
In the end, you're highly unlikely to be successful at DIY orthodontics—and you won't save any money. A healthy and beautiful smile is well worth the cost of professional, high-quality orthodontics.
If you would like more information on orthodontic options, please contact us or schedule an appointment for a consultation.
By Browell & Murphy
October 07, 2020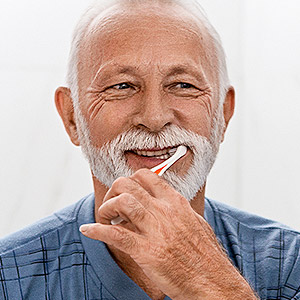 Little things add up. Like your three meals a day, which could total over 87,000 by the time you're eighty. If you average a full night's sleep every night, you will have whiled away over a quarter of a million hours in slumber by your diamond birthday. And if you're the typical American, you will also have spent over 900 hours (or nearly 40 days) brushing your teeth.
If that last example sounds like a lot, it's actually not: If it's a daily habit, that's about two minutes of brushing a day. But that little bit of time could have an incredible impact on your dental health over a lifetime. That's why dental providers commemorate October as National Dental Hygiene Month to call attention to just how important those 900-plus hours can be to a healthy mouth.
Brushing is important because of what a few strains of bacteria can do to your oral health. While most of your mouth's microscopic inhabitants do no harm (and some are even beneficial), the malevolent few cause tooth decay and gum disease, both of which could lead to tooth loss.
These bacteria live in and feed off of a thin biofilm of food particles called dental plaque. Over time, plaque and tartar (a hardened, calcified form) can build up on tooth surfaces. As it grows, so does the mouth's bacterial population and the risk for disease. In fact, just a few days of undisturbed plaque growth is enough time for a gum infection to get started.
Brushing your teeth removes this plaque accumulation, which reduces the bacterial levels in your mouth. A thorough brushing of all surfaces usually takes about two minutes, but it must be done every day to keep plaque at bay. So, yes, a little time spent brushing every day can be a big deal. That said, though, it's not the be-all and end-all of oral hygiene. You should also floss daily since plaque accumulates just as readily in the spaces between teeth where brushing can't reach. We, along with the American Dental Association, recommend brushing twice a day and flossing once a day for optimal oral health.
But no matter how proficient you are with brushing and flossing, you may still miss some spots. Be sure, then, that you also see us regularly for dental cleanings to thoroughly clean your teeth of plaque and fully minimize your risk of dental disease.
Oral hygiene only takes a little of your time each day. But it does add up—not only in the "days" you'll spend doing it, but in a lifetime of better dental health.
If you would like more information about getting the most out of your daily oral hygiene, please contact us or schedule a consultation. To learn more, read the Dear Doctor magazine article "Daily Oral Hygiene."