Posts for: February, 2020
By Browell & Murphy
February 20, 2020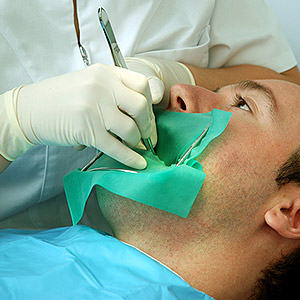 If you've ever read online that root canal therapy causes cancer, don't be alarmed—it doesn't. What it does do is save a deeply decayed tooth that might otherwise be lost.
Tooth decay is caused by acid produced by bacteria, which dissolves enamel to create a hole or cavity. But it doesn't stop there: decay can move on to infect the tooth's innermost layer, the pulp filled with nerves and blood vessels. Unchecked, the resulting infection can travel through the root canals to eventually infect the bone.
A root canal treatment stops the infection before it goes this far. After administering a local anesthetic, we drill a small hole into the tooth to access the pulp chamber and root canals. We then remove all the diseased tissue, disinfect the space and then place a filling within the empty chamber and root canals to prevent further infection. We then seal the access hole and later crown the tooth to further protect and stabilize it.
It's no exaggeration, then, to say that root canal treatments have saved millions of teeth. So, for all its beneficial effect, why is it considered by some to pose a health danger?
The germ for this notion comes from the early 20th Century when a dentist named Weston Price theorized that leaving a "dead" organ in place would harm the body. Since a root-canaled tooth with the pulp's living tissue removed is technically no longer viable, it fit the category of "dead" tissue. Thus, according to this theory, maladies like cancer could arise because of the "dead" tooth.
Unfortunately, this theory has found a somewhat new life recently on the internet, even though it was thoroughly investigated and debunked in the 1950s. And as late as 2013, a study published in a journal of the American Medical Association found no increased cancer risk after root canal treatment, and even some evidence for a reduced risk.
So, if your dentist recommends root canal treatment, rest assured it's needed to save your tooth. Rather than harm your health, it will improve it.
If you would like more information on root canal treatment, please contact us or schedule an appointment for a consultation. You can also learn more about this topic by reading the Dear Doctor magazine article "Root Canal Safety."
By Browell & Murphy
February 10, 2020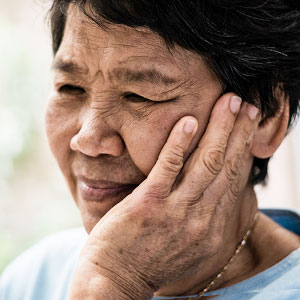 Do you know the top cause for adult tooth loss? If you guessed tooth decay, you're close—but not quite. The same goes if you said accidents or teeth grinding. It's actually periodontal (gum) disease, a bacterial gum infection that affects half of American adults.
What's worse, losing teeth could be just the beginning of your health woes. Several studies show uncontrolled gum disease could cause problems in the rest of the body. That's why we're promoting February as Gum Disease Awareness Month, to call attention to this potentially devastating oral disease—and what you can do about it.
Gum disease usually starts with a thin film of food particles and bacteria called dental plaque. As it builds up on tooth surfaces, bacteria multiply and lead to an infection that can spread below the gum line, weakening the gums' attachment to the teeth.
Beyond tooth loss, though, gum disease could affect the rest of the body. Oral bacteria, for instance, can travel through the bloodstream and potentially cause disease in other parts of the body. More often, though, researchers now believe that the chronic inflammation associated with gum disease can aggravate inflammation related to other conditions like cardiovascular disease (CVD), diabetes or arthritis. Likewise, inflammatory conditions can worsen symptoms of gum disease and make it harder to treat.
The good news, though, is that reducing the inflammation of gum disease through treatment could help ease inflammation throughout the body. That's why it's important to see us as soon as possible if you notice gum problems like swelling, redness or bleeding. The sooner you're diagnosed and we begin treatment, the less an impact gum disease could have on both your mouth and the rest of your body.
Similarly, managing other inflammatory conditions could make it easier to reduce symptoms of gum disease. You can often control the inflammation associated with these other diseases through medical treatment and medication, exercise and healthy eating practices.
You'll also benefit both your oral and general health by taking steps to prevent gum disease before it happens. Prevention starts with a daily practice of brushing and flossing to remove dental plaque. You should follow this with professional dental cleanings and checkups every six months (sometimes more often, if advised).
Gum disease can damage your teeth and gums, and more. But dedicated dental care and treatment could help you regain your dental health and promote wellness throughout your body.
If you would like more information about preventing and treating gum disease, please contact us or schedule a consultation. To learn more, read the Dear Doctor magazine article "Good Oral Health Leads to Better Health Overall."