Posts for: April, 2019
By Browell & Murphy
April 16, 2019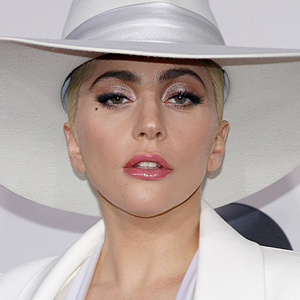 Sometimes, looking at old pictures can really bring memories back to life. Just ask Stefani Germanotta—the pop diva better known as Lady Gaga. In one scene from the recent documentary Five Foot Two, as family members sort through headshots from her teen years, her father proclaims: "Here, this proves she had braces!"
"If I had kept that gap, then I would have even more problems with Madonna," Lady Gaga replies, referencing an ongoing feud between the two musical celebrities.
The photos of Gaga's teenage smile reveal that the singer of hits like "Born This Way" once had a noticeable gap (which dentists call a diastema) between her front teeth. This condition is common in children, but often becomes less conspicuous with age. It isn't necessarily a problem: Lots of well-known people have extra space in their smiles, including ex-football player and TV host Michael Strahan, actress Anna Paquin…and fellow pop superstar Madonna. It hasn't hurt any of their careers.
Yet others would prefer a smile without the gap. Fortunately, diastema in children is generally not difficult to fix. One of the easiest ways to do so is with traditional braces or clear aligners. These orthodontic appliances, usually worn for a period of months, can actually move the teeth into positions that look more pleasing in the smile and function better in the bite. For many people, orthodontic treatment is a part of their emergence from adolescence into adulthood.
Braces and aligners, along with other specialized orthodontic appliances, can also remedy many bite problems besides diastema. They can correct misaligned teeth and spacing irregularities, fix overbites and underbites, and take care of numerous other types of malocclusions (bite problems).
The American Association of Orthodontists recommends that kids get screened for orthodontic problems at age 7. Even if an issue is found, most won't get treatment at this age—but in some instances, it's possible that early intervention can save a great deal of time, money and effort later. For example, while the jaw is still developing, its growth can be guided with special appliances that can make future orthodontic treatment go quicker and easier.
Yet orthodontics isn't just for children—adults can wear braces too! As long as teeth and gums are healthy, there's no upper age limit on orthodontic treatment. Instead of traditional silver braces, many adults choose tooth-colored braces or clear aligners to complement their more professional appearance.
So if your child is at the age where screening is recommended—or if you're unhappy with your own smile—ask us whether orthodontics could help. But if you get into a rivalry with Madonna…you're on your own.
If you have questions about orthodontic treatment, please contact our office or schedule a consultation. You can read more in the Dear Doctor magazine articles "The Magic of Orthodontics" and "Orthodontics For The Older Adult."
By Browell & Murphy
April 06, 2019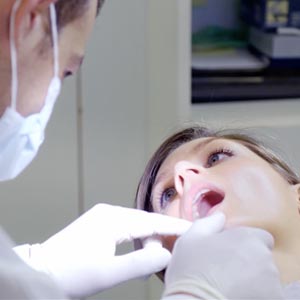 This month marks the 20th annual observance of Oral Cancer Awareness Month. Last year, over 50,000 people in the US were diagnosed with oral cancer, and over 10,000 people died from the disease. The 5-year survival rate for oral cancer is only around 57%, making it more deadly than many other types of cancer. But if oral cancer is caught and treated early, the 5-year survival rate jumps to over 80%. This is one reason why regular dental checkups are so important—we can be your best ally in detecting oral cancer in its early stages.
Oral cancer is particularly dangerous because it often develops without pain or obvious symptoms. Early detection greatly improves the chances of successful treatment, but signs of the disease frequently go unnoticed until the cancer is advanced. Fortunately, dentists and dental hygienists are trained to recognize signs of oral cancer in the early stages, when it is most treatable. Oral cancer can appear on any surface of the mouth and throat, with the tongue being the most common site, particularly along the sides, followed by the floor of the mouth. As part of a regular dental exam, we examine these surfaces for even subtle signs of the disease.
Screenings performed at the dental office are the best way to detect oral cancer, but between dental visits it's a good idea to check your own mouth for any of the following: white or red patches, lumps, hard spots, spots that bleed easily or sores that don't heal. Let us know if any of these symptoms don't go away on their own within two or three weeks.
Using tobacco in any form is a major risk factor for oral cancer, especially in combination with alcohol consumption. Although the majority of people diagnosed with oral cancer are over age 55, the fastest growing segment of new diagnoses are among young people due to the rise in cases of sexually transmitted human papillomavirus (HPV) in young adults.
A routine dental visit can do much more than preventing and treating tooth decay and gum disease—it might even save your life! If you have questions about oral cancer or are concerned about possible symptoms, call us as soon as possible to schedule an appointment for a consultation.