Posts for: June, 2016
By Browell & Murphy
June 16, 2016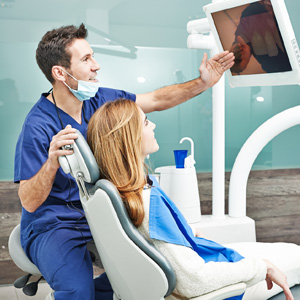 Preventing tooth decay is mostly about the basics: daily brushing and flossing followed by regular dental cleanings and checkups. But there's also a bigger picture: your own personal risk profile for decay based on factors you can modify directly — and those you can't.
The first type of factor usually involves habits and behavior that either work with your mouth's natural defenses to fight decay or against it. Besides regular hygiene, your diet is probably the most important of these you can modify for better dental health.
A diet rich in fresh vegetables, protein and dairy products boosts strong, healthy teeth resistant to decay. Conversely, bacteria thrive on the sugar in many snack foods, while sodas, sports or energy drinks elevate acid levels that soften and erode the minerals in your teeth's enamel.
Lifestyle habits like tobacco use or excessive alcohol consumption also increase your decay risk. Not only do they promote plaque buildup (the thin film of bacteria and food particles that feeds the decay process), but tobacco especially can impede the body's natural prevention and healing properties.
Conscientious hygiene practices, a dental-friendly diet and modified lifestyle habits all can help you prevent decay. But diligence may not be enough — there are other possible factors you can't control or may find difficult to change. For example, you may have a genetic propensity toward certain bacteria that cause decay. You may have a condition like gastric reflux that increases the mouth's acid level. You may also be taking medications that reduce saliva flow, the mouth's natural acid neutralizer.
But if we know which of these indirect risk factors affect you, we can compensate with extra measures. If enamel strength is a problem we can topically apply fluoride; we can also reduce chronic bacterial levels with prescription rinses. If you have restricted saliva flow, we can attempt to modify your prescriptions through your doctor or prescribe aids that increase saliva.
The key is to investigate your complete risk factor profile through a thorough dental examination. Once we know everything about your mouth, life and health that increases your decay risk, we can put in place a balanced strategy of prevention and treatment just for you. Doing so will greatly increase your chances for keeping your teeth decay-free and healthy.
If you would like more information on preventing and treating dental disease, please contact us or schedule an appointment for a consultation. You can also learn more about this topic by reading the Dear Doctor magazine article "Tooth Decay: How to Assess Your Risk."
By Browell & Murphy
June 01, 2016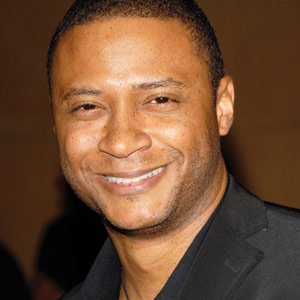 Can you have healthy teeth and still have gum disease? Absolutely! And if you don't believe us, just ask actor David Ramsey. The cast member of TV hits such as Dexter and Arrow said in a recent interview that up to the present day, he has never had a single cavity. Yet at a routine dental visit during his college years, Ramsey's dentist pointed out how easily his gums bled during the exam. This was an early sign of periodontal (gum) disease, the dentist told him.
"I learned that just because you don't have cavities, doesn't mean you don't have periodontal disease," Ramsey said.
Apparently, Ramsey had always been very conscientious about brushing his teeth but he never flossed them.
"This isn't just some strange phenomenon that exists just in my house — a lot of people who brush don't really floss," he noted.
Unfortunately, that's true — and we'd certainly like to change it. So why is flossing so important?
Oral diseases such as tooth decay and periodontal disease often start when dental plaque, a bacteria-laden film that collects on teeth, is allowed to build up. These sticky deposits can harden into a substance called tartar or calculus, which is irritating to the gums and must be removed during a professional teeth cleaning.
Brushing teeth is one way to remove soft plaque, but it is not effective at reaching bacteria or food debris between teeth. That's where flossing comes in. Floss can fit into spaces that your toothbrush never reaches. In fact, if you don't floss, you're leaving about a third to half of your tooth surfaces unclean — and, as David Ramsey found out, that's a path to periodontal disease.
Since then, however, Ramsey has become a meticulous flosser, and he proudly notes that the long-ago dental appointment "was the last we heard of any type of gum disease."
Let that be the same for you! Just remember to brush and floss, eat a good diet low in sugar, and come in to the dental office for regular professional cleanings.
If you would like more information on flossing or periodontal disease, please contact us today to schedule an appointment for a consultation. You can also learn more by reading the Dear Doctor magazine article "Understanding Gum (Periodontal) Disease."